Today is a very good day in my world of cars.  After many years of procrastination and several months of glacial preparation, I have laid the first wrench on the Corvette.  In time (estimates later, but reality is when rubber hits the road) 67Vette will be mixing it up with all of those homogenized, drive-by-wire, cell texting, modern day cars. Ah, the pleasure of being involved with the car rather than the peripherals. Meanwhile, I plan to get reacquainted with an old friend, one bolt at a time.
My Corvette is a 1967, convertible, 427 ci., 390 hp., 4 speed.  I can't recall any options except, perhaps for the AM/FM radio (rarely used as the more satisfying exhaust note is just a throttle mash away).  I purchased it new in the fall of 1966 and have accumulated about 120K miles (the odometer failed long ago and I only was able to keep track of the miles by my "frequent" gas purchase records).
As far as provenance, I have been the soul owner.  It's been run hard.  It's very quick to 100, but the short rear end limits top speed (a good thing since the front end begins fly at about 120.  No surprise that Corvette's sprouted front end spoilers with the next model change).  It was autocrossed and rallied extensively, and has run fast on Sebring, Watkins Glen, Cumberland Airport, and Marlboro raceways (not in sanctioned races, just autocrosses or "bandit" runs after the officials had departed).  Early on, late summer Sunday night returns from the beach were supremely entertaining.  It was also used for everyday transportation for many years; some residents on Gorman Road, in Howard County, MD may remember my morning bonzai runs on the way to work.  One could hit triple digits by catching the last corner before the bridge over I95 just right.  Yeee ha.  Now that was a workday stress reliever!
The Vette is not a virgin.  I have previously completely rebuilt the engine and the brakes.  I have experimented with various ignition, tire, suspension, exhaust, and fuel delivery setups.  The original parts that are not on the car are preserved, but I have no intention of getting anal about a "numbers matching" garage queen.  The memories of driving are just too vivid and fun to do a restoration and then not drive it. I pretty much completely know this set of wheels from the inside and the outside, so I think this process will be like turning the pages of a favorite long lost diary.
Stay tuned for updates.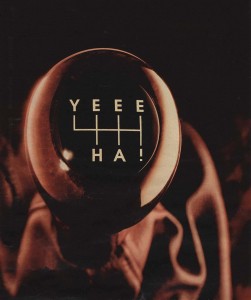 For those of you who are first time visitors, you can read about the origin of this blog if you click into the October 2008 Archives at the right of this page.