Sunday, March 29th, 2009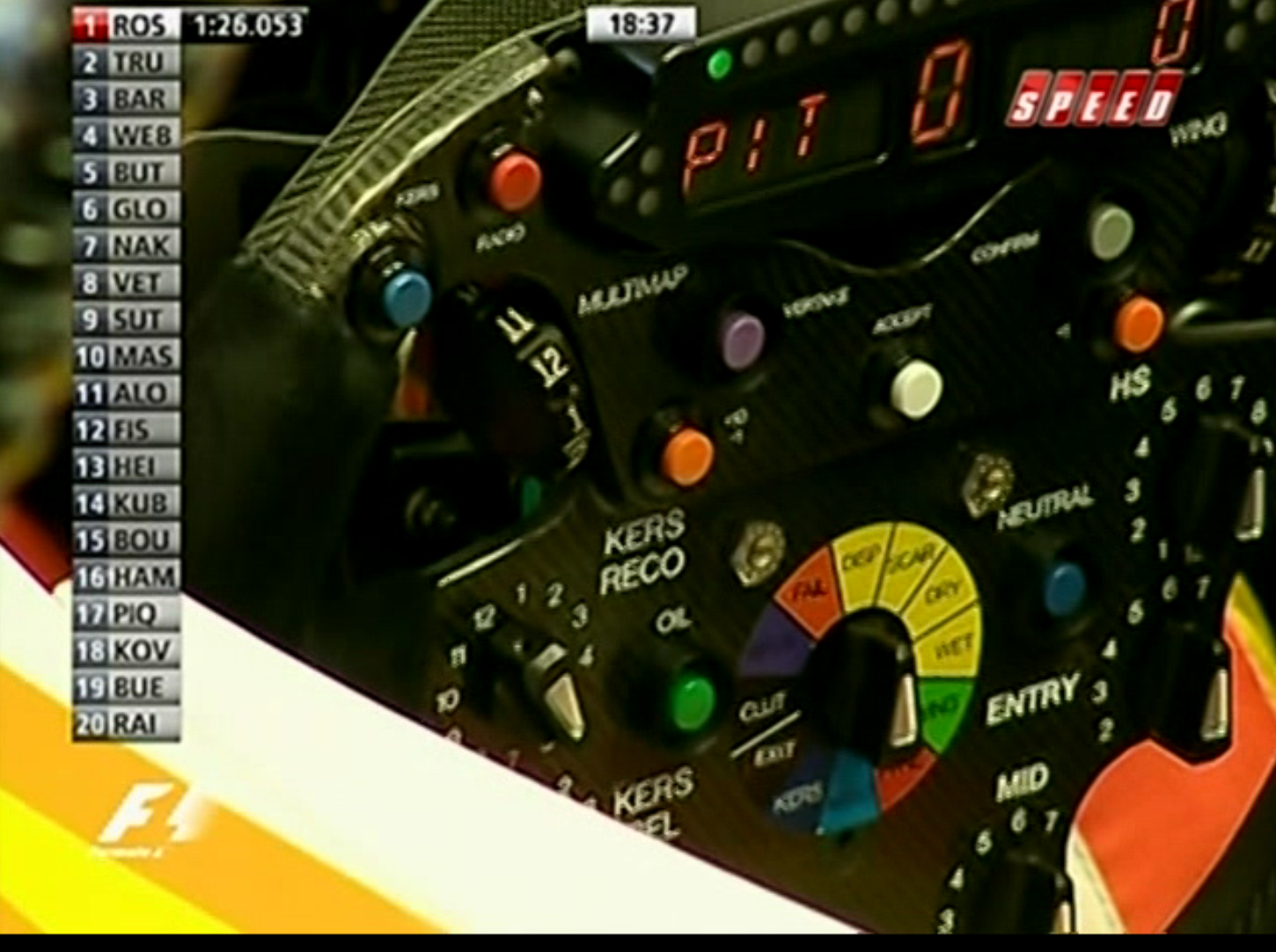 Luddites tend to get annoyed by all of the electronic intrusions on our driving experience these days.  They say take me back to the days of the AM in car radio.
I guess, then, a sign of the times is the attached view of a Formula 1 steering wheel.  The video game enabled among us are not intimidated  by these things, and technology in general makes Formula 1 racing uniquely interesting.  And this year, as the first race proved today, the driving looks like it's going to equal the technology in interest.  The Speed crew had to work overtime to fit all of the technical tidbits in between the action on the track.
Note the big orange KERS button, F1's version of  "push to pass".   Driver feedback is pretty positive and I think you could notice a few times during the race where it was used to advantage.
It will be fun to watch the rest of the season and see how all of the technology plays out and how it affects the driver standings.